IRA Gift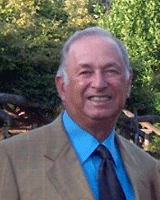 Ed Goldenberg '54 built a successful business with thoughtful planning and investment. When the time came for him to consider how best to give back to The Citadel, he designed, with the help of The Citadel Foundation staff, a gift plan that will ultimately provide a major gift to the School of Business Administration's Dean's Excellence Fund, an endowed fund providing valuable support for the school's academic programs. Ed crafted a plan that combined the proceeds from a life insurance policy plus a bequest provision in his estate plan that will give any outstanding balance between his gift target amount and the value of the life insurance gift.
Like many donors, Ed wished to fund his gift as soon as possible, and saw a way when Congress passed the IRA Charitable Rollover provision in September, 2006. He had made significant investments in an Individual Retirement Account and has enjoyed the income from its annual distributions, even beyond his needs. Ed made an outright distribution from his IRA designated to the School of Business Administration's Dean's Excellence Fund. He plans to make a similar distribution in 2007. These combined distributions will cover much of his overall gift target and provide funds for the School of Business Administration during Ed's lifetime.
ED: "For me, The Citadel was the right place at the right time. The education, training and long lasting friendships were some of the best things ever to happen in my life. My primary motivation was to give back some of what was given to me. The multi-part gift plan made it easy to commit to, and the new opportunity to fund my gift outright is exciting. It will be wonderful for my wife Carolyn and me to see and enjoy the results of my giving."